Townlands Carnival Add New Riddim Shack Stage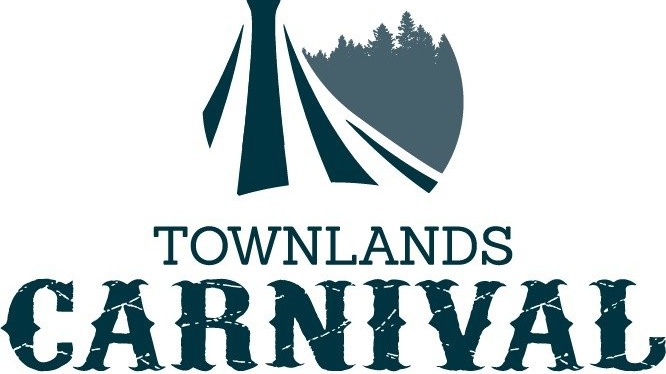 The Riddim Shack is the latest addition to one of this summer's most visually and sonically diverse festival - Townlands Carnival happening on Rusheen Farm, Macroom from July 20th-22nd.
Following headline announcements that include Sister Sledge, Leftfield (DJ set), King Kong Company, Kíla and the new Rising Sons Stage which features some of the best in new Irish music, the Riddim Shack is a welcome addition. Bringing a taste of Notting Hill Carnival and true sound system culture to Ireland, the Riddim Shack is one of the biggest dub, reggae and dancehall stages in Ireland, featuring a mix of eclectic beats, dub and sound system vibes to resonate throughout the weekend.
The Riddim Shack is set to host the great Mungos HiFi alongside Solo Banton. An outfit that "assimilates everything from industrialised ska to dubstep, building bruising yet infectiously danceable cyber-rhythms" (BBC review). Expect heavy dub vibes with catchy dancefloor licks alongside Solo Banton's endlessly positive lyrics and incredibly catchy style. Radikal Guru & Cian Finn represent the Irish dub scene which is at its strongest yet. Bringing a taste of traditional Roots music but adding their own modern curve balls with influences from Blues and Soul, they keep the music as relevant as it is entertaining.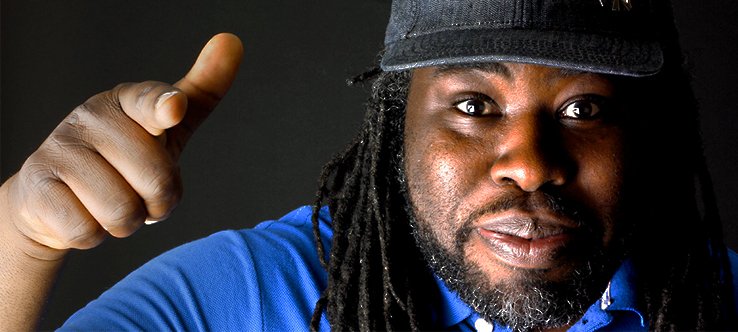 Eva Lazarus also takes to the stage alongside Chris Munky. This collaboration will be one for the books as she's an unbelievable talent, her vocals ranging from soulful dub to amazing singing and rapping. She is currently one of the great female vocalists of our times, making this is a unique opportunity to catch her in an intimate setting.
Worries Outernational, Rub a Dub, Flipside Selekta & Fake Rolex, Community HiFi, Bilbo Bongo, Jus Me, Big Daddy Can, Gwada Mike, JMc, Executive Steve and Subweight each bring their own taste of Irish DnB, Dubstep and a huge variety of all things bass to the table.
Construction is already underway on a stunning festival site that sets out to wow its audience with ingenuity, colour, daring and imagination. Nestled in the scenic grounds of Rusheen Farm Estate, Townlands Carnival aims to transport the public to quite literally another world for the three days of the festival, immersing you in a mesmerising landscape of the bold, the beautiful and the bewildering.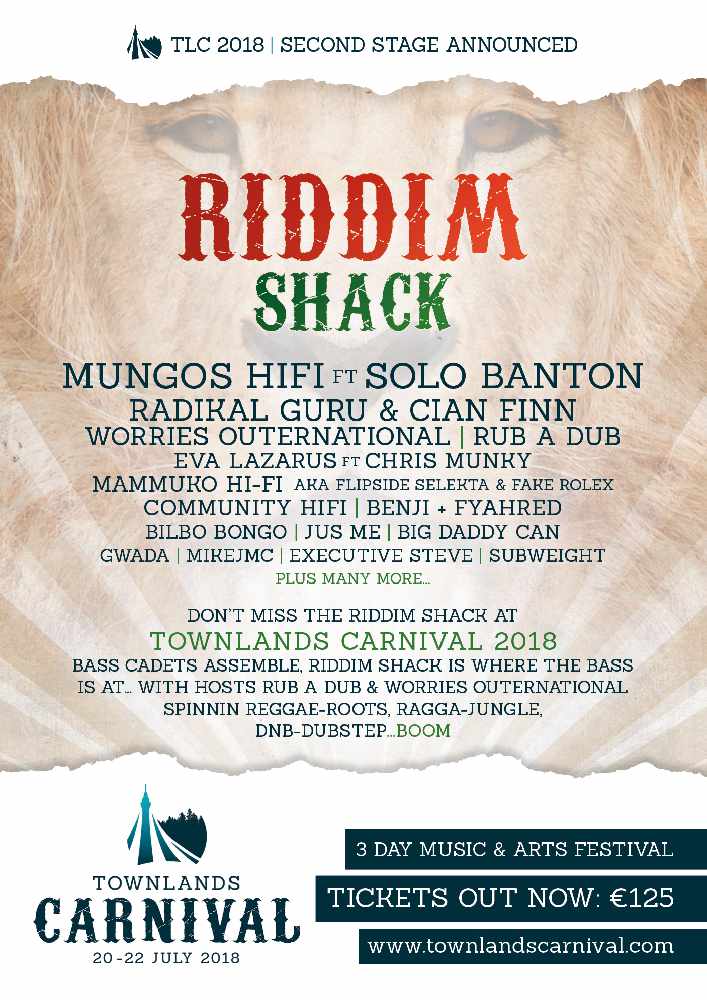 Disco legends Sister Sledge will make their first appearance at a festival in Cork, bringing some of the biggest dance floor fillers of all time to Rusheen Estate including 'We Are Family', 'Lost in Music' and 'He is the Greatest Dancer'. Meanwhile Neil Barnes from Leftfield, one of the pioneers of UK electronic music, will delve into an amazing catalogue of innovative block rockin' beats from the last twenty years.
Combining a huge variety of musical genres across five stages, a bespoke site and its inimitable Carnival atmosphere, TLC18 invites you take part in a journey for the weekend and experience one of the most unique and visceral festival experiences Ireland has to offer this summer.
More from Entertainment