Watch: A Dad Remade Star Wars Starring His Daughter To Showcase The Beauty Of Kerry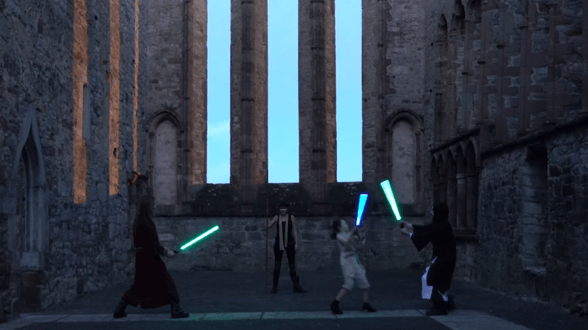 North Kerry: A Star Wars Story.
The vast and crew of Star Wars caused a lot of excitement when they landed into Co Kerry this year to film for the latest instalment of the franchise, and they're still inspiring the locals now.
Michael O'Gorman from Bedford, near Listowel, teamed up with local filmmaker Tom Mulvihill to entice people to north Kerry – Star Wars style.
O'Gorman cast his two children in the short film, with ten-year-old Abbie playing the starring role of Rey.
More from Entertainment