Watch: A Festive Carpool Karaoke Full Of Stars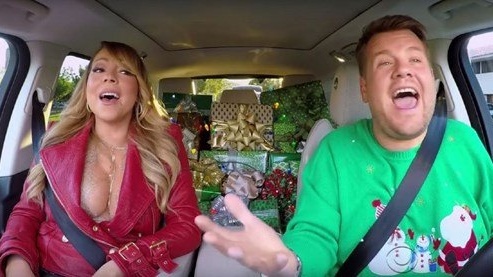 A holiday edition of the hit segment.
James Corden had a very special Christmas present for his fans as he released a star-studded Carpool Karaoke with some serious musical heavyweights singing one of the most festive hits ever.
It was kicked off with the queen of Christmas herself, Mariah Carey, and The Late Late Show host driving around in his car with a pile of presents in the back.
It was basically the most epic sing-along we could have asked for, even if "All I Want for Christmas Is You" is now even more embedded in our heads than it was before. Luckily, that's not something we'd ever complain about.
More from Entertainment