WATCH: Cork musician Emmo appears on BBC's 'I Can See Your Voice'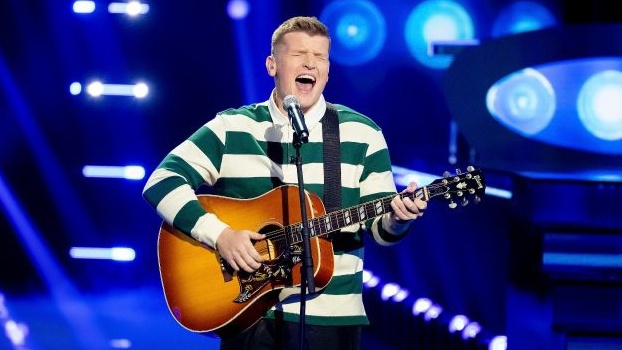 A brand new show called "I Can See Your Voice" began on BBC over the weekend.
Hosted by Paddy McGuinness with a judging panel of Amanda Holden, Jimmy Carr, Danny Jones and Alison Hammond, sees performers miming to a song while contestants playing for £10,000 have to figure out if the singer is actually good or is misleading them.
Working with the judging panel, the contestants have to narrow the singers down to the one they think is the most talented, leading to a duet with a celebrity guest.
In this week's episode Glanmire's Emmett Crotty, better known as Emmo, tried to deceive the contestants as he posed as a rugby player while miming to his own cover of 'You Give Me Something' by James Morrison. Most of the judging panel and the contestants thought Emmo's appearance and voice didn't match up and therefore decided he was bluffing them. Emmo later returned with a guitar in hand and performed an acoustic cover of 'Dancing in the Dark' by Bruce Springsteen, showing off his real voice and impressing everyone on the show.
Emmo will release his new single 'Make You Mine' this Friday.
You can watch Emmo on "I Can See Your Voice" at the 19 minute mark and the 23:45 mark in the video below!
More from Entertainment