WATCH: Footage Of Prince Performing In Cork - A Multichannel Special
If you were at the Prince concert in Pairc Ui Chaoimh in 1990 then you'll definitely want to relive the experience through this great video!
As you have probably heard, the legendary musician Prince passed away at the age of 57 in his home in Minnesota yesterday. Since then there has been an outpouring of tributes to Prince and memories of his performances.
One particularly special performance was his 1990 concert here in Cork. The rock n' roll star took to the stage in Pairc Ui Chaoimh to a sold out show.
In this multichannel show from the 90's we see the hype around the city before the gig. We're shown the queues to buy tickets from Golden Discs on Patrick Street. You could get your Prince tickets for £19.50 unreserved or £17.50 at the time! In those days there was no such thing as Ticketmaster so dedicated fans queued overnight on Patrick Street in order to secure their ticket for the concert.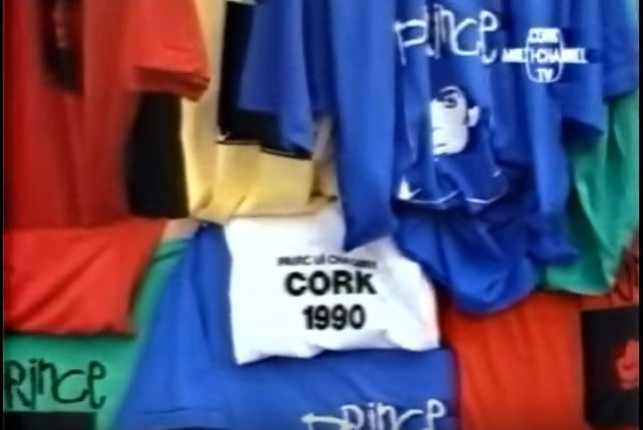 Later on in the programme we see the crew assembling the complex stage in the Cork GAA HQ. We then see Prince arriving at Cork Airport in a private jet with adoring fans waiting to catch a glimpse of the superstar.
Footage from the concert itself follows and we can see the clear elation of fans when he appears on stage.
Great memories all around!
More from Entertainment