WATCH: Kodaline, Gavin James, Danny O'Reilly & More Irish Stars Perform Fairytale of New York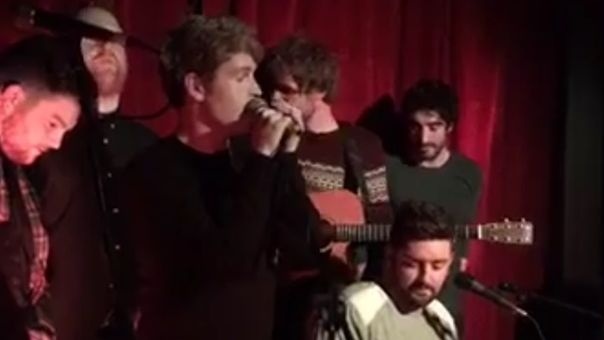 A host of Irish musicians joined together on stage in Dublin last night to perform one of the greatest Christmas songs of all time.
Ruby Sessions is a weekly event in Doyle's Pub in Dublin where you don't know what artist is going to be on stage. The likes of Ed Sheeran, Glen Hansard and many many more have graced the stage in the pub.
However it was Christmas come early for those who attended last night's Ruby Sessions. In a special festive treat, Kodaline, Gavin James, The Coronas' Danny O'Reilly, Roisin O, Hudson Taylor, Little Hours and Craig Gallagher all joined forces on stage to sing a fantastic rendition of the Pogues' Fairytale of New York.
If this doesn't get you in the Christmas mood, we don't know what will!
More from Entertainment