Watch: This Cork grand-aunt has a hilarious reaction to a virtual rollercoaster!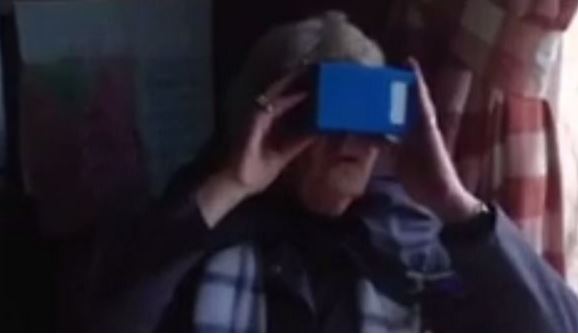 This Cork woman tries out her grand-nephew's VR set for the first time, and hilarity ensues!
Poor Ettie Carroll from Dunmanway got the fright of her life when she tried out her grand-nephew's handmade virtual reality set for the first time!
Ryan Croke, is a student in Dunmanway's Maria Immaculata Community College who has helped form Citosc - the student-run firm that produces the Google Cardboard-inspired virtual reality experience, Virtualis - which is entering the All-Ireland Student Enterprise finals in Croke Park.
He decided his grand-aunt Ettie was the perfect candidate to check out if his product works, and he couldn't have got a better reaction!
See for yourself! (beware of loads of 'Mother of God's' and 'Christ Almighty's)
More from Entertainment