Watch: This Sketch About Cork Hipsters Is Spot On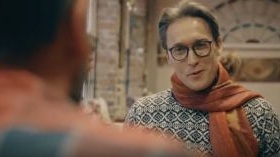 CC Cahoots are back again with another hilarious video.
We all know one. Whether it's John who spends all day drinking flat whites on Grand Parade or Theresa who hasn't taken that beanie off her head in about four months. The hipster phenomenon is alive and well in Cork, and Cork comedy company CC Cahoots have depicted it perfectly in their latest sketch.
So make yourself a cup of green tea and take those homemade vegan cookies out of the oven, and have a good old laugh at this.
More from Entertainment