WATCH: When President Trump Met Zig & Zag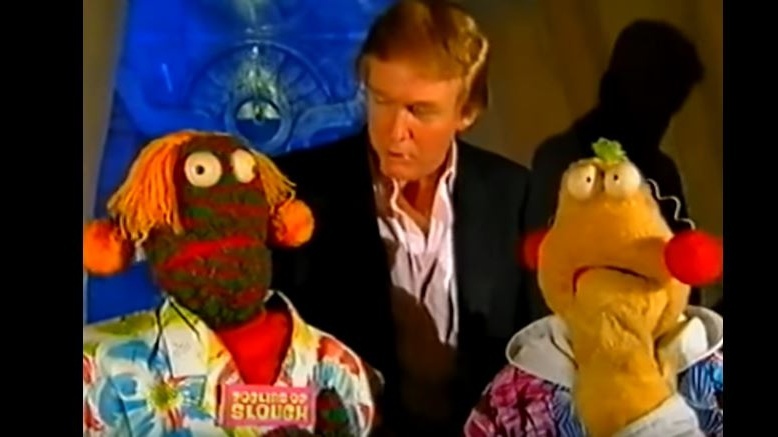 Your eyes are not deceiving you. Zig and Zag did indeed meet Donald Trump.
The aliens who most of us would know from their days on The Den on RTÉ and their strangely successful music career spoke to The Donald back in the late nineties.
Little did they know at the time that Trump would be the President Of The United States as they had a chat with him at the opening of the Royal Towers hotel in the Bahamas, a regular hang out spot for future presidents and alien puppets alike!
Zig and Zag talk to the billionaire about his business and while they're at it they get some hair advice from Mr. Trump.
More from Entertainment