New Bus Eireann Route 225 Between Cork Airport & Haulbowline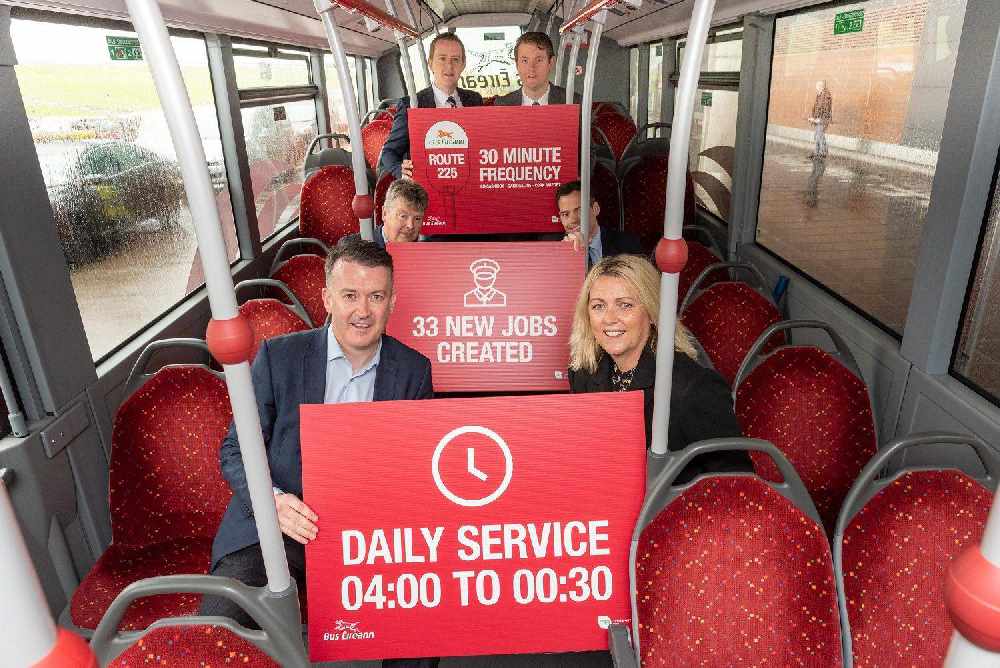 There's a brand new route offering a high frequency service to and from Cork Airport!
Bus Éireann, in conjunction with the National Transport Authority (NTA) are pleased to announce the introduction of a new bus service, Route 225 linking Haulbowline – Ringaskiddy – Carrigaline and Cork Airport. The new service will operate each day from 0400 until 0030, with the main benefits of the new service including:
New route offering high frequency services to and from Cork Airport
Operating every 30 minutes throughout the day
Connectivity between Carrigaline and Ringaskiddy
Low entry, fully accessible vehicles
Connections available from Cork Airport to Kinsale and city centre
Connections available from Carrigaline to city centre – 24 hours
The service has been well received so far by the general public along the route. Customer usage is in line with expectations and we expect to have an extremely busy festive season, carrying all returning Corkonians arriving into the Airport in jolly form.
Customers using a Leap Card should remember than they can save up to 30% on the price of a single ticket. Customers can also save money by using a zonal product for best value multi-journey fares.
If customers have any feedback in relation to the Route 225 service offering, please forward all comments to customercare@buseireann.ie.
The Route 225 was introduced on Sunday, 3 November 2019 and was approved by the National Transport Authority (NTA). More information www.buseireann.ie
More from Business